Brother CV3440 Single Sided Cover Stitch Machine
WITH 6.1" X 3.9" WORKSPACE
The Brother CV3440 Cover Stitch allows you to create a wide range of cover stitches on many types and weights of fabric for both decorative and constructive applications. It features single sided tri-cover stitches, wide cover stitches, and narrow cover stitches as well as the chain stitch. Other highlights include a large work space, free arm, thread cutter, LED light, color coded easy looper threading, and snap on feet. The adjustment dials for stitch length and differential feed are now conveniently located on the right-hand side of the machine. With 3 needles and one looper thread, the CV3440 can create professional hems, chain stitching, and decorative stitching.
Up To 4 Stitch Options To Choose From
Whether the situation calls for a chain stitch, wide cover stitch or a triple top cover stitch, this new lineup of Brother Cover Stitch machines can provide you the finishing touches you need whether hemming, binding, topstitching or adding decorative effects.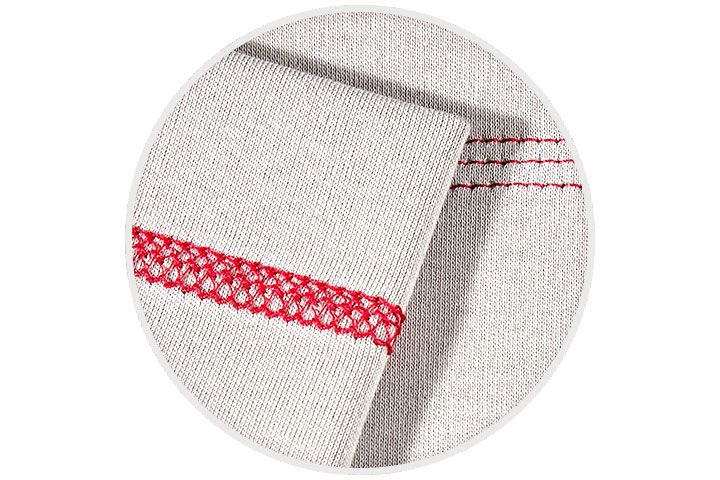 TRIPLE COVER STITCH
Three-needle, four-thread reinforced cover stitch. Perfect for hemming, decorative effects, elastic and durable seams for sportswear.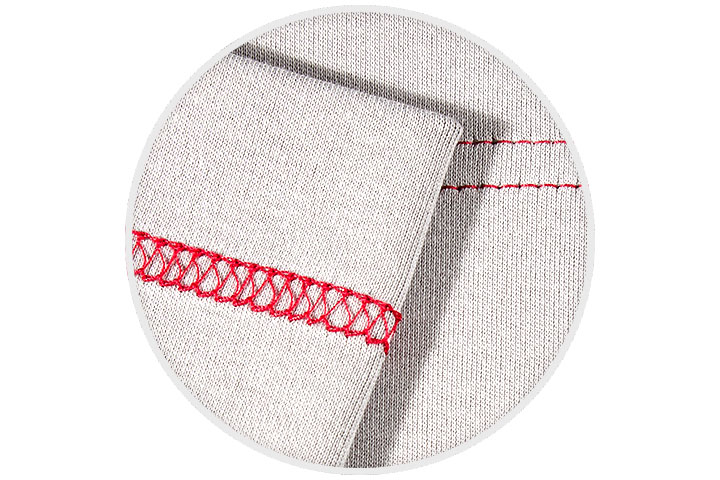 WIDE COVER STITCH
Two-needle, three-thread cover stitch. Ideal for hemming, topstitching and decorative effects on T-shirts and knits.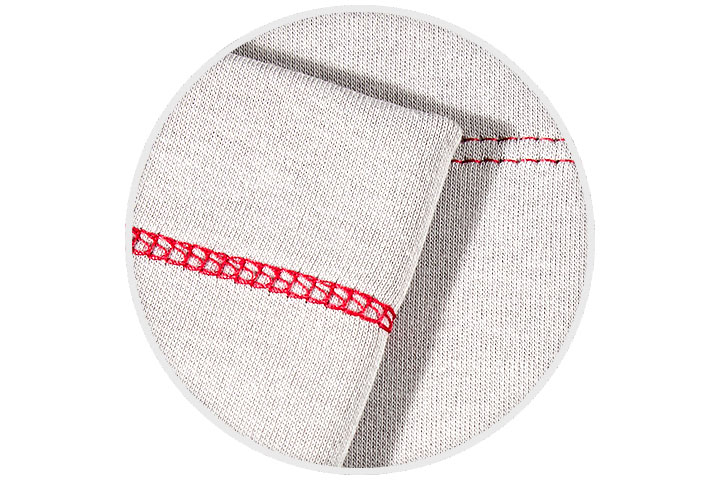 NARROW COVER STITCH
Two-needle, three-thread cover stitch. Optimal for hemming on fine fabrics, tape binding and topstitching.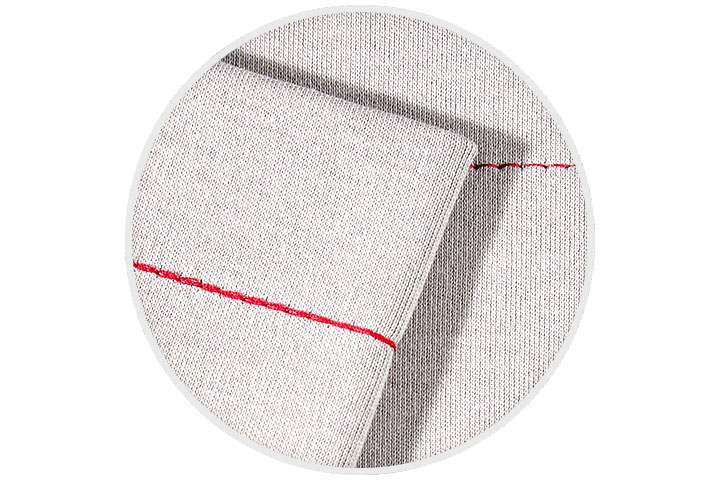 CHAIN STITCH
Two-needle, three-thread cover stitch. Optimal for hemming on fine fabrics, tape binding and topstitching.
Cover Stitch Features
Form meets function across this new collection of Cover Stitch machines. Substantial workspace, 1-touch tension release, and free arm, enable an ease of working previously unavailable.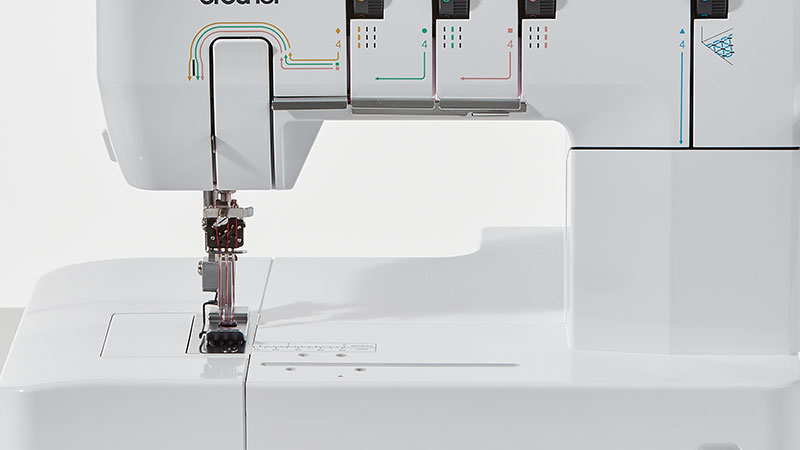 EXTRA LARGE 6.1" X 3.9" WORKSPACE
Whether hemming or adding decorative stitching to sportswear, comfortably work on your projects with the substantial space to the right of the needle.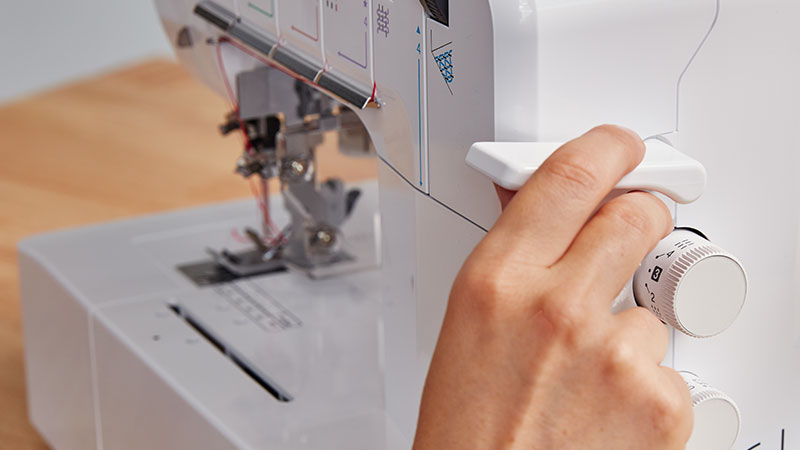 ONE TOUCH TENSION RELEASE
Simply lift the presser foot lever to release all thread tensions for easy fabric removal. Tensions remain open until you lower the presser foot again.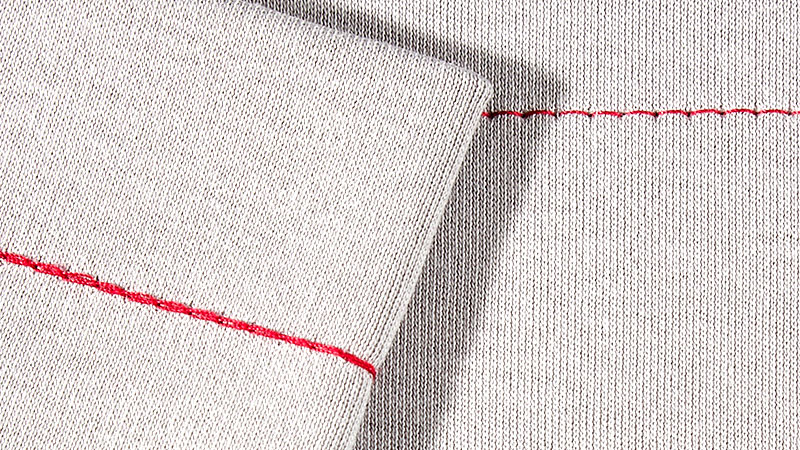 CHAIN STITCHING
This cover stitch machine has the capability to make a 1 needle, 2 thread chain stitch.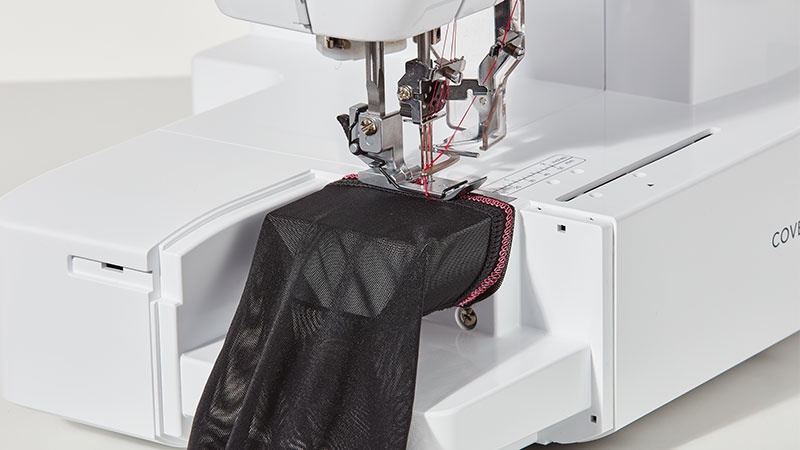 FREE ARM
We've added a free arm to make sewing necklines, hemlines and cuffs even easier.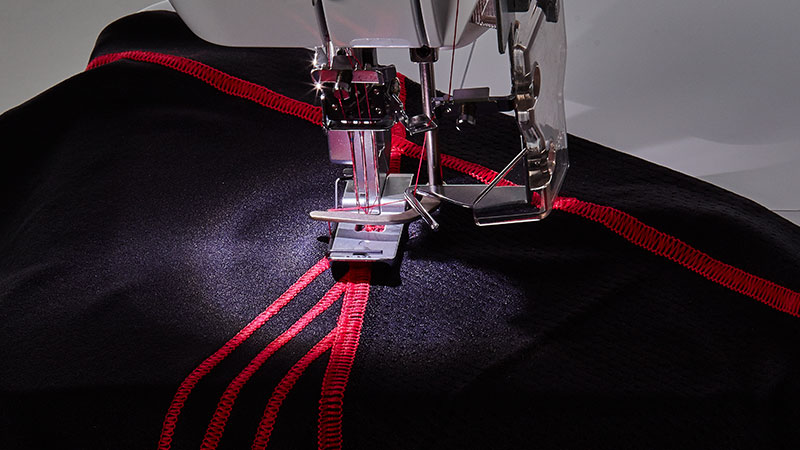 FAST & COOL LED LIGHT
The cool, bright LED light located near the needle is also an energy savings.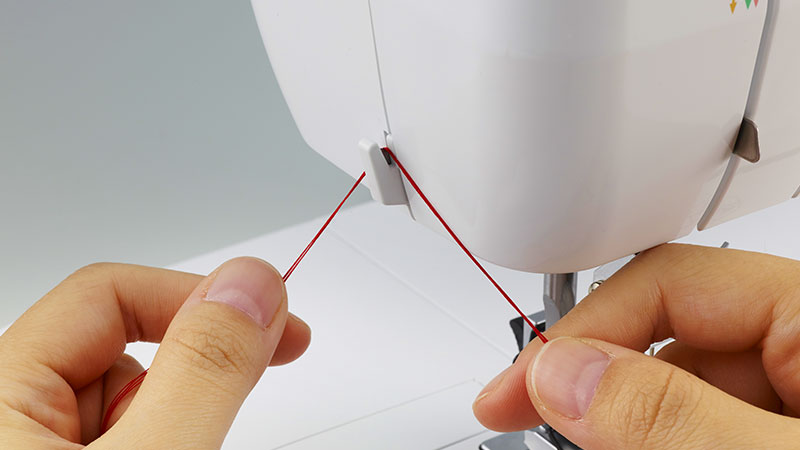 THREAD CUTTER
Enjoy the built-in thread cutter for your sewing convenience and added efficiency.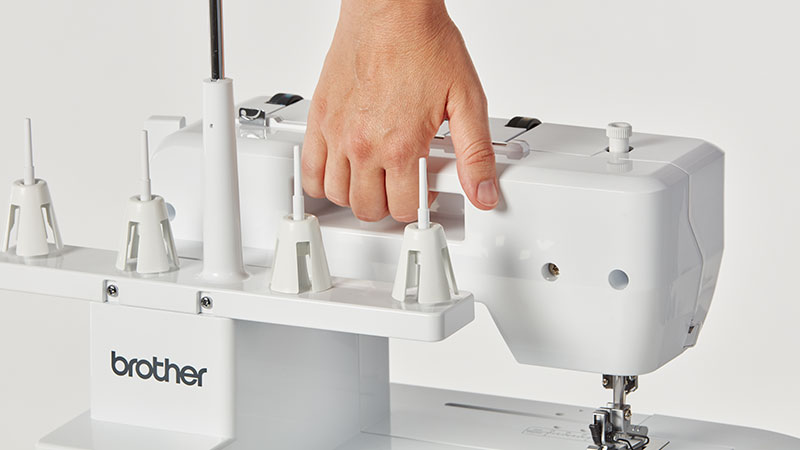 EASY TRANSPORTABLE MACHINES
Lightweight and compact, both machines are equipped with convenient carry handles so you may take them where needed.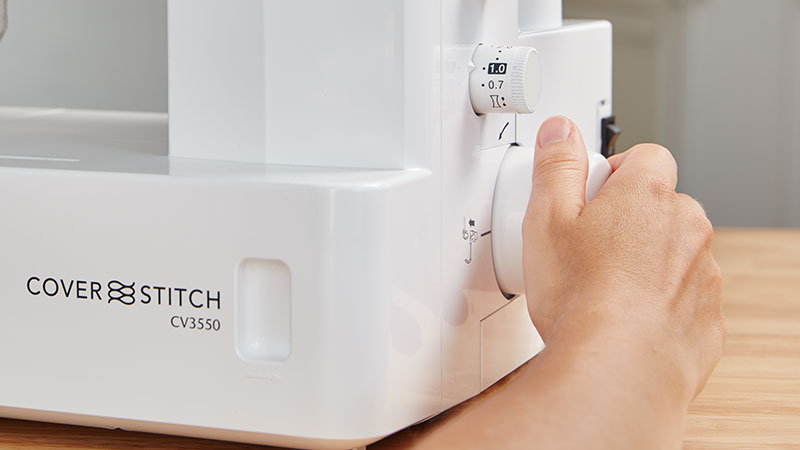 EASY ACCESS CONTROLS
Easy access to presser foot lever, stitch length adjustment dial, differential feed dial and handwheel located on right-side.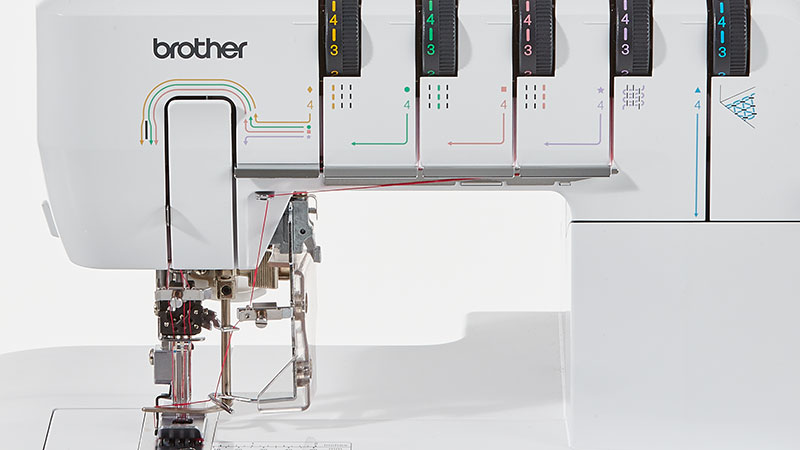 FAST & EASY COVER SPREADER THREADING
You'll enjoy fast and easy threading of the cover spreader for a double-sided cover stitch on the CV3550.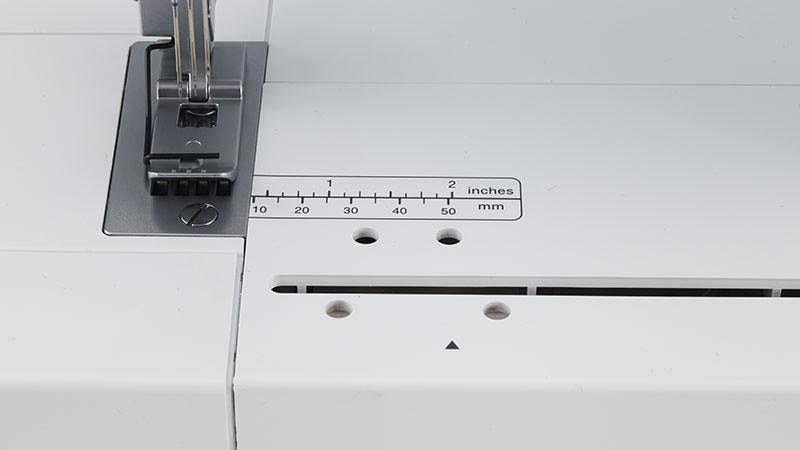 OPTIONAL ATTACHMENT READY
Comes complete with the mounting holes for using the many attachments Brother and its' competitors have available.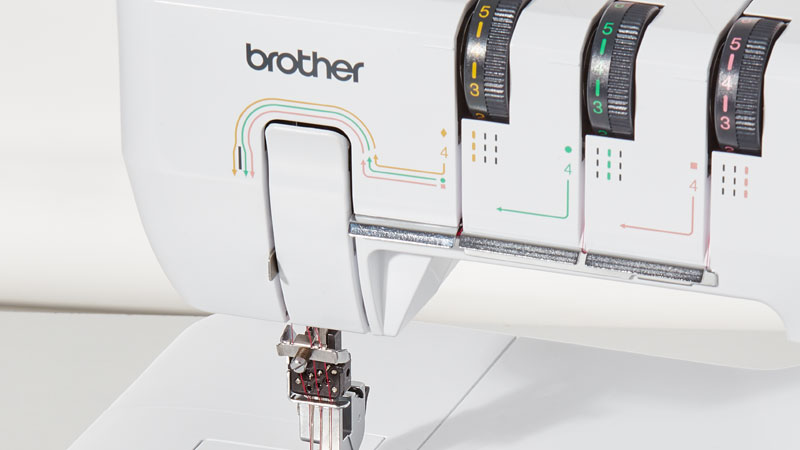 COLOR CODED THREADING
Follow a single colored line per thread spool, as a guide for easy threading, even with 5 spools on the CV3550.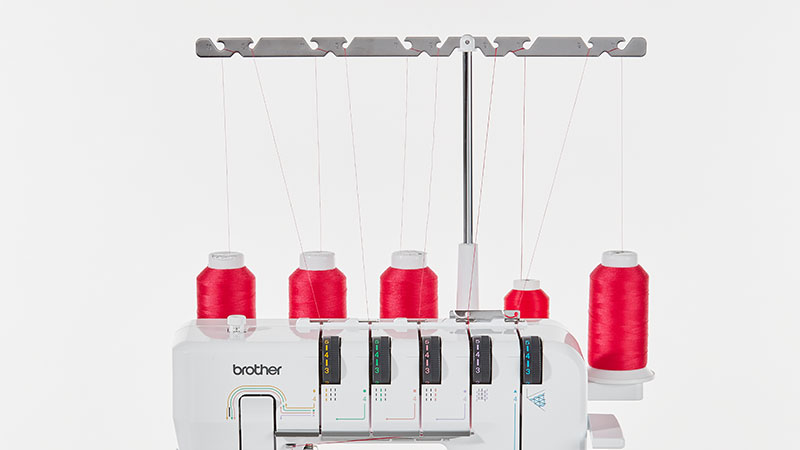 METAL THREAD ANTENNA
The metal thread stand adds strength, and once threaded, it helps straighten the threads to prevent tangling.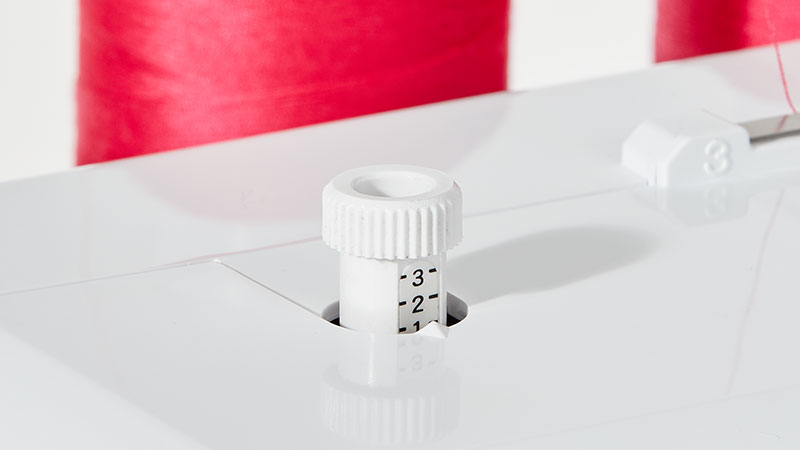 PRESSER FOOT PRESURE ADJUSTER
Easily adjust the pressure of your presser foot with the dial on the top of machine, above the needle.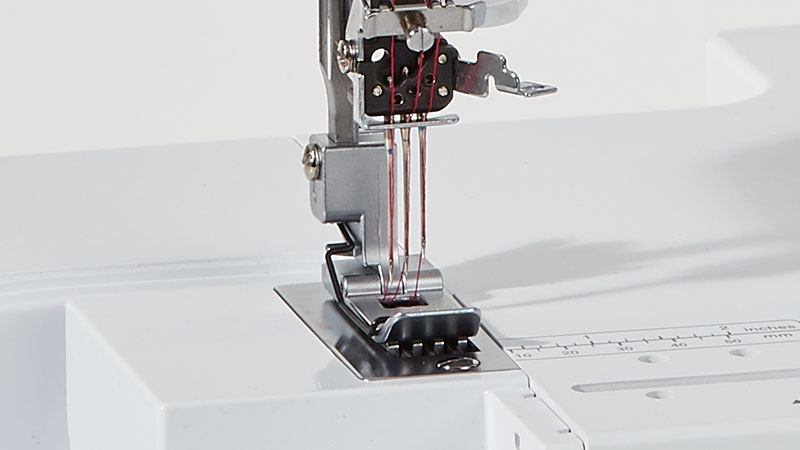 VERTICLE NEEDLES
Vertical needles increase needle penetration while decreasing risk that needles may damage fabric.
More from this collection